What is Cohousing?
Cohousing is people living together in small neighbourhoods designed for community interaction and personal privacy. Cohousing is an intentional neighbourhood of private homes clustered around shared spaces. It is a community designed to foster connections.Each a home has traditional amenities, including a kitchen and private outdoor space.
Shared spaces typically feature a common house, which may include a larger kitchen and dining area, laundry, guest accommodation, a workshop and recreational spaces. Shared outdoor space may include parking, walkways, open space and gardens. These are places that bring people together. Neighbours share these facilities and resources while maintaining independent lives.
Households have independent incomes and private lives, but as neighbours, collaboratively plan and manage the shared spaces and community activities. The legal structure is typically a strata or housing co-operative. Collaborative decision-making builds relationships.
Community activities can include regularly scheduled shared meals, meetings, and workdays. Neighbours often gather for parties, games, movies, or other events. Cohousing makes it easy to form clubs, organise care, and share transportation.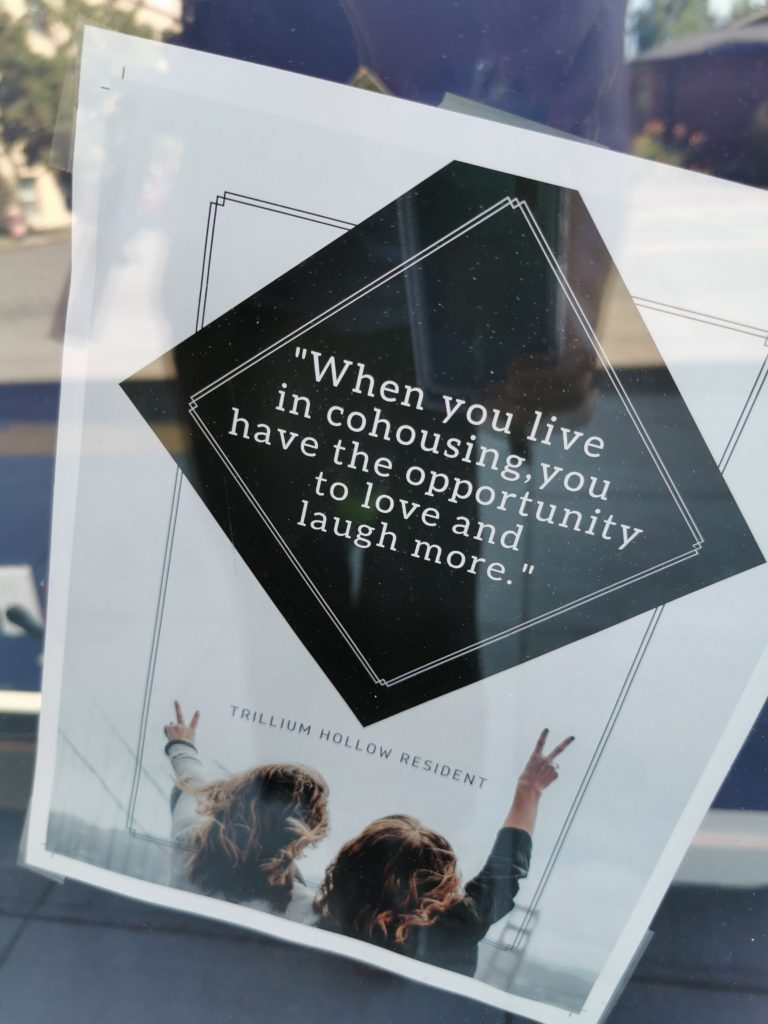 Seniors Cohousing
Seniors cohousing is an innovative solution to meet the unique needs of an aging population. Aligning co-care practices to address emotional needs through a supportive community environment fosters stimulating environments for pro-active seniors.

Cohousing aims to address the largest obstacles to aging gracefully, including isolating environments that instill loneliness and fear and over-sterilized, impersonal environments of nursing homes and elderly care facilities. Aging in community allows for a boost in interaction among seniors and offers an important safety net of social inclusion.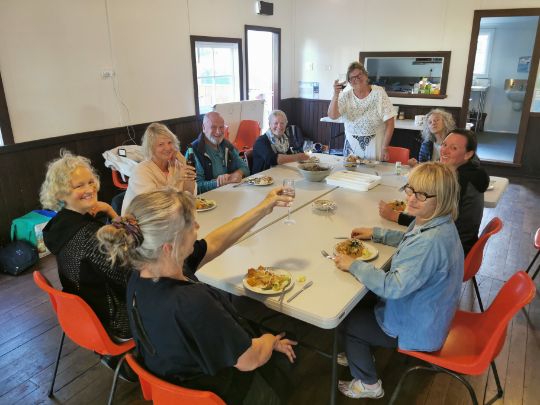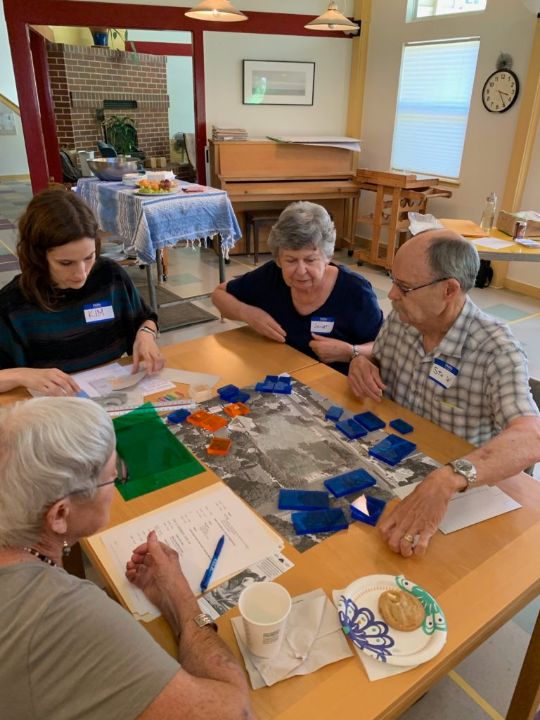 Examples of Seniors Cohousing
WORKING TOGETHER FOR COMMON GOALS IN AFFORDABLE, SUSTAINABLE HOUSING
What is a Housing Co-operative?
A housing co-operative is a community of people who voluntarily work together to meet their common need for affordable, sustainable housing.

Members live in separate dwellings but actively participate in the management of the housing co-operative as a whole and enjoy the many benefits this type of housing offers.

Membership to a housing co-operative requires commitment, including attending meetings and participating in the management and every day running of the co-operative.

Each housing co-operative is slightly different, but they all share the following features:

Their primary aim is to provide affordable and socially, economically and environmentally sustainable housing to their members.
They are managed by their members.
All members have equal rights and responsibilities in their management and operation.
They operate according to the principles of co-operation (See below).

In Australia, there are already more than 8,000 people living in cooperative housing. It is one of the best models for providing affordable, secure housing in a collaborative way.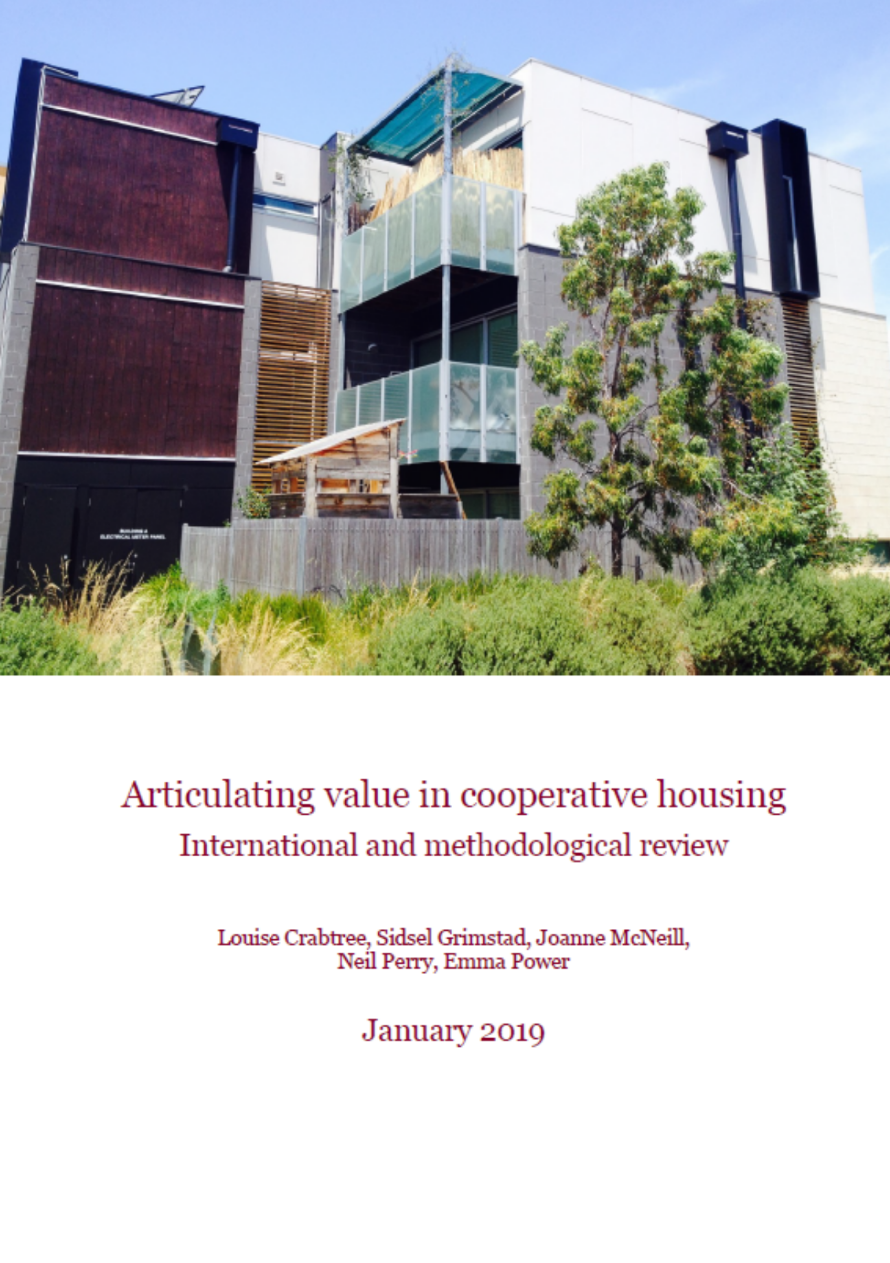 TRIPPLE BOTTOM LINE: ECONOMIC, SOCIAL & ENVIRONMENTAL
Benefits of Housing
Co-operatives
Research has identified numerous benefits for residents of co-operative housing, including:


Social capital: Stronger social networks and sense of community – higher than any other form of housing
Resident satisfaction: Higher quality homes with better security and housing stability.
Improved skills
Increased confidence
Better physical health
Improved mental well-being
A better financial situation
Less loneliness/isolation
Increased ability to live in tune with their values and their environment.
Resilience during times of economic or social uncertainty.
Co-operative Values & Principles
1. Voluntary and Open Membership
Membership in a housing co-op is open to all who can use the co-op's services and accept the responsibilities of being a member, without discrimination.

2. Democratic Member Control
Housing co-ops are controlled by their members. Each member has one vote. Housing co-ops give members the information they need to make good decisions and take part in the life of the co-op.

3. Member Economic Participation
Members contribute financially to the co‑op and share in the benefits of membership. The co‑op does not pay a return on the members' shares or deposits. Instead it sets aside reserves for the future and charges the members only what it needs to operate soundly.

4. Autonomy and Independence
Housing co‑ops are independent associations. They follow the laws that apply to them and their agreements with governments or other organizations. But the members control the co‑op.

5. Education, Training and Information
Housing co‑ops offer education and training to the members, directors and staff so that everyone can play a full role in the life of the co‑op. Housing co‑ops find ways to tell the public what they are and what they do.

6. Co‑operation among Co‑operatives
By organising together in federations, housing co‑ops grow stronger and help to build a healthy co-op movement. Where they can, housing co‑ops use the services of co‑op businesses to meet their needs.

7. Concern for Community
Housing co‑ops work to build strong communities inside and outside the co‑op. They help to improve the quality of life for others and they take care to protect the environment.

CO-OPERATIVE VALUES
Co-operatives are based on the values of self-help, self-responsibility, democracy, equality, equity, and solidarity.

In the tradition of their founders, members of a co-operative believe in the ethical values of honesty, openness, social responsibility, and caring for others.

GREAT PLACES TO LEARN MORE
Links to Websites & Videos
Start your journey to learn more about co-operatives generally, and housing co-operatives specifically here.
Learn More About Co-operatives
This video by CENSW explains a bit about housing co-operatives
The video tells the story of the Rochdale Pioneers, the people who invented co-operatives.
© Co-operation Housing All rights reserved
Site designed by Ronald and developed by Dorabox Pty Ltd

2023